"Servants of the people" on the neck of the people 4/18/2018
Russian Communist Workers' Party (RKRP) and the Revolutionary Communist Party (PKK)
The average income of the Russian leadership has risen sharply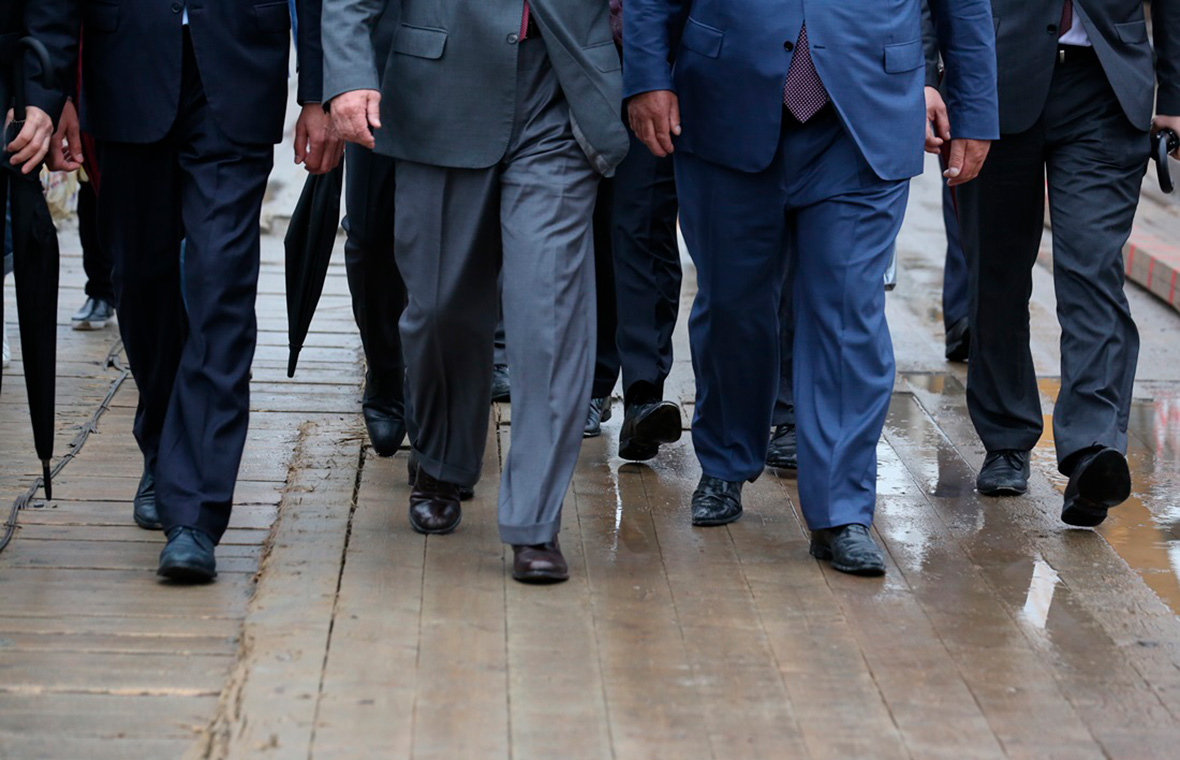 The average income of members of both chambers of the parliament, employees of the Kremlin and federal ministers increased from 25 to 128%.
In the Duma and the Council of Federation there were owners of fleets
Official resources of the State Duma, the Federation Council, the administration of the Russian president and the federal government on Friday, April 13, provided information on declarations of deputies and officials.
The average income of members of the Council for 2017 was 44 million rubles.
(increased compared to 2016, the year by 47%), State Duma deputies - 23.5 million rubles.
(an increase of 25.6%).
The record average income (144 million rubles.) And growth (128.5%) showed government officials.
In the Kremlin, the average salary and its growth were lower than both houses of parliament and the White House - 13.1 million rubles.
(an increase of 25.4%).
Published income of Putin and Medvedev
The income of Russian President Vladimir Putin by the end of 2017 grew by almost 10 million rubles and reached 18.7 million.
This is evidenced by the declaration on incomes of the head of state, posted on the Kremlin's website.
From the list of real estate disappeared land area of ​​1500 square meters, which Vladimir Putin declared annually.
The rest of the property remained on the site: apartments of 77 and 153 square meters and a garage of 18 "squares".
The President also owns domestic cars: GAZ M-21 in the amount of two pieces, Niva and the Skif trailer.
Press secretary and deputy head of the presidential administration, Dmitry Peskov in 2017 earned 14.3 million rubles.
In the property of an official two apartments of 111.7 square meters and 112.7 square meters respectively and a share in an apartment of 55.3 square meters.
Peskov also owns a Mercedes-Benz V250 and an all-terrain vehicle.
Peskov's wife Tatiana Navka earned 200 million rubles in 2017.
In its property are two land plots of 7967 and 1406 square meters, two dwelling houses (779.2 and 353.5 "squares") and four apartments of 180.4, 108.4, 78.8 and 126 square meters.
Navka has three cars - Mercedes-Benz CL63 AMG, Mercedes-Benz GLE63 and Lexus RX350.
From the editorial office.
If someone thinks that one day they will be satisfied, then this is a big mistake.
The greed of capital is unlimited.
Neither reason nor conscience is a hindrance.
Only the people's struggle can stop the parasites.